ABOUT US
TOP 10 BANKRUPTCY MISTAKES TO AVOID!
If you are considering a bankruptcy filing you will want to consider these mistakes we commonly see!
Meet the ONLY Board Certified Consumer Bankruptcy Lawyer with Offices in West Palm Beach Since 1999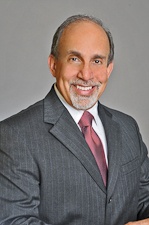 Stuart Young
"As a young lawyer handling all types of cases, I found that I had the most job satisfaction in helping people get out of debt and getting  a fresh start in life. I have been practicing for forty years now and every day I meet new  people from all walks of life, from many different countries and from very varied backgrounds. I look forward to meeting you and learning your personal story and finding out how I can best help you…"
Is It Time To Consider A Bankruptcy Filing?
You need not feel embarrassed regarding bankruptcy. It is not a loophole in the law but, instead, is a Constitutional right created in 1776 to help people make a new financial start for themselves. Be grateful that you live in a free nation that makes a second chance possible. People as diverse as Thomas Jefferson (our third president), Abraham Lincoln (our sixteenth president) Walt Disney, P.T. Barnum (circus owner), Dorothy Hamill (professional ice skater), Milton Hershey (chocolatier), Rembrandt, John Bobbitt, Samuel Clemens (Mark Twain), Francis D. Nixon (brother to Richard Nixon), King Phillip II (King of Spain 1556-1598), Buckminster Fuller, John Audubon (naturalist), Jerry Lee Lewis (entertainer), Larry King (radio personality), Melba Moore (actress), Wayne Newton (entertainer), Barry Manilow (entertainer), Burt Reynolds (actor), and Toni Braxton (singer) have all been bankrupt.
Call Today For A Free Consultation
Call us at: Local 561-433-4200
Toll Free 1-888-540-4343
1860 Forest Hill Blvd. #201
West Palm Beach, FL 33406